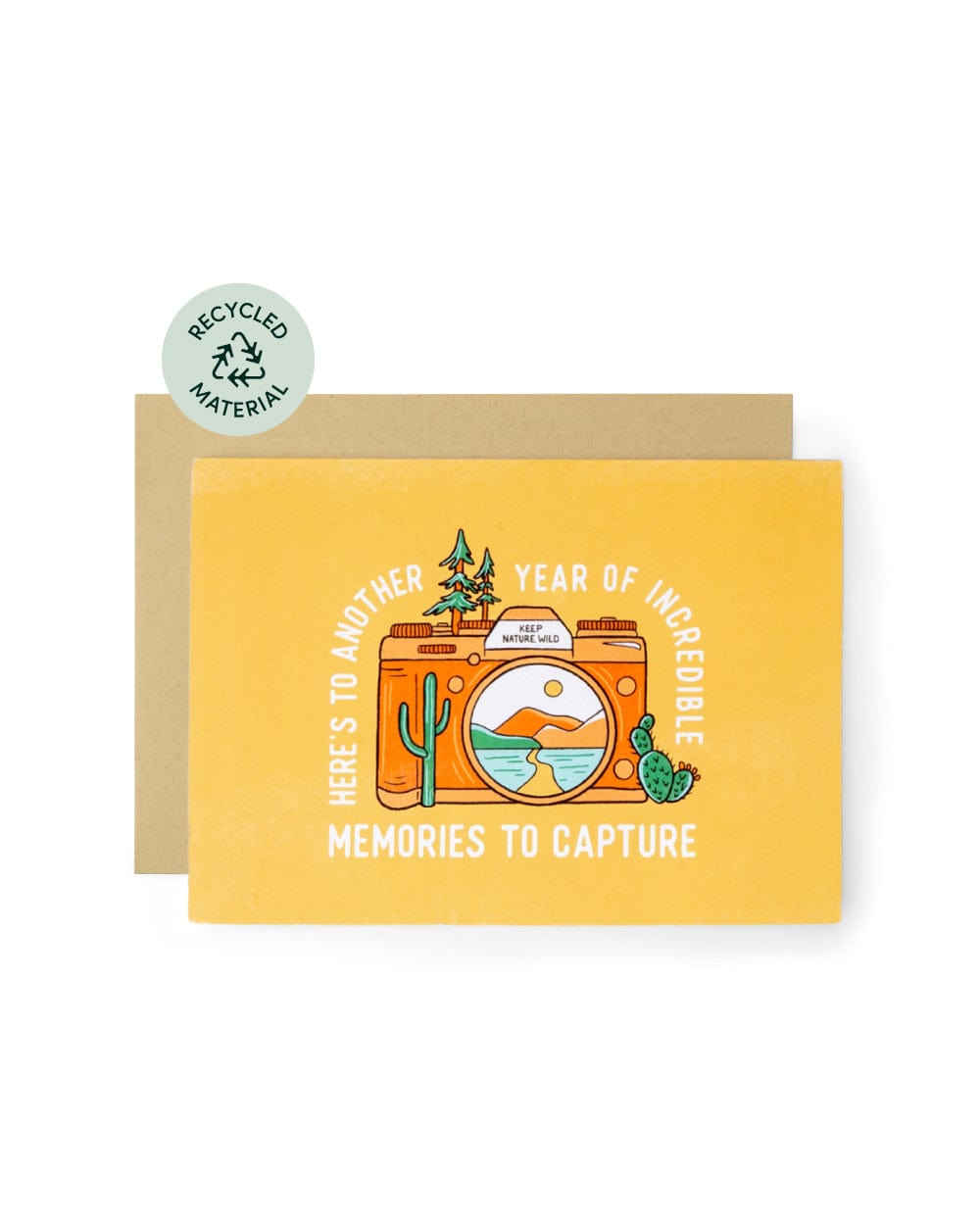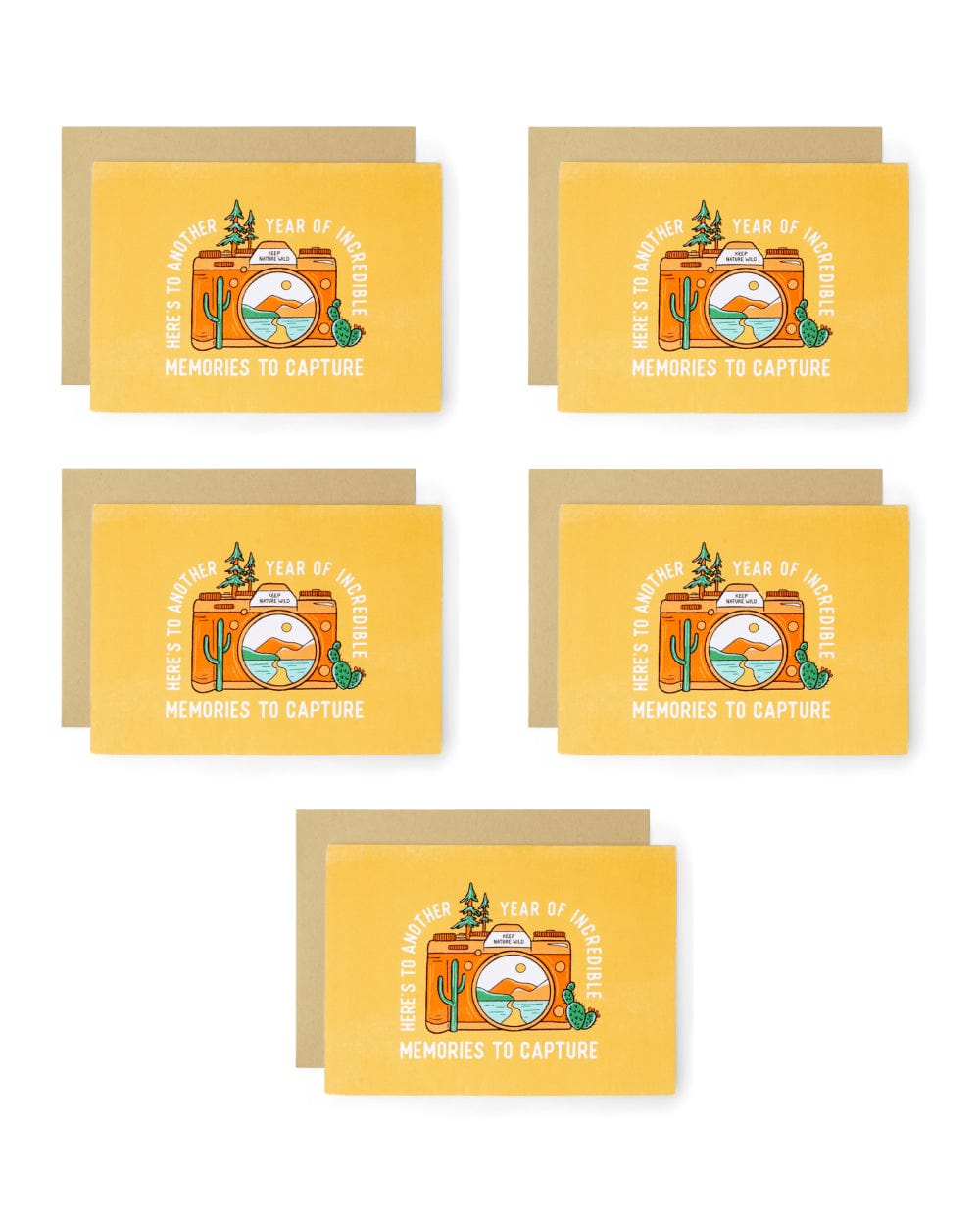 Collect Moments | Greeting Card
---
This one is for the people in your life who collect memories like trophies! Celebrate their love for adventure with this rustic greeting card, sure to bring a smile to their face and spark ideas for another year filled with memorable moments. Perfect for birthdays, holidays, or anniversaries!

4.5" x 6.25" card with blank interior

Card is made from 100% recycled paper

Comes with a kraft envelope

Card and envelope are recyclable

Printed in the U.S.

Card: 6.25 x 4.5 Envelope: 6.5 x 4.75

Choose from a single, 3 pack, or 5 pack!
This isn't your average outdoor gear... together we pick up one pound of trash for every product sold. Learn more here!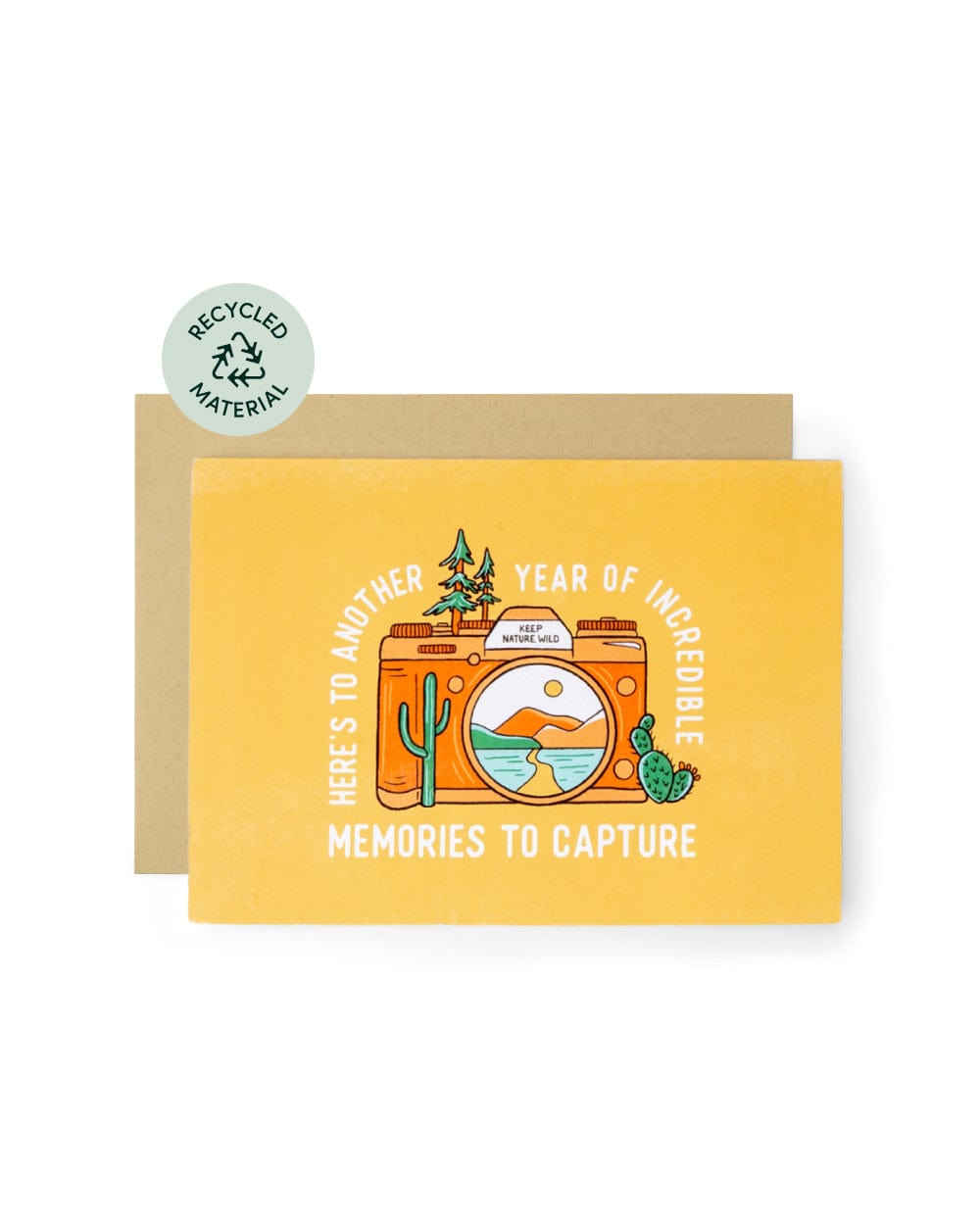 This product has no reviews yet.