FAQ
Frequently Asked Questions
I tried to use a discount code and it didn't work.
First thing to check when putting in a discount code is the spelling and if the code is still active. The next thing is to make sure you aren't trying to combine codes, we only allow one code per purchase. If you make a purchase and have forgotten to enter your code, please contact us.
How do your shirts fit and do they shrink?
Our tees and outerwear are unisex so they tend to run a bit larger like men's clothing. The tanks are women's fit and are more fitted in the waist and shoulders. We always recommend measuring yourself so you get the best fit possible! Most of our shirts are a poly cotton blend and tend not to shrink if washed in cold water and dried on low or air dried. We recommend air drying not just to ensure a good fit but to also conserve energy!
Do I really need Route Shipping Insurance?
We definitely recommend purchasing the shipping insurance at checkout!! Route will help replace lost or stolen items, damaged packages, and is quick and very easy to use. The window to place a claim with them is 30 days within purchase so we recommend filing a claim sooner than later if you do have an issue.
My package says it was delivered but I can't find it anywhere. What do I do?
This happens quite a bit with USPS and it's usually nothing to worry about! Sometimes packages are marked as delivered before they are actually delivered, so we recommend waiting 2-3 business days before contacting the USPS about it.
I paid for Expedited/Priority Shipping and my package wasn't delivered within 1-3 days, can I get a refund for shipping?
We understand that shipping can be a bit confusing and you want your package as quick as possible. Premium shipping refers to how quickly we can package and ship out your order, NOT how quickly it will be delivered. 1-3 or 3-5 business days for shipping means it will leave our warehouse in that time frame, and then it is in the hands of the USPS to get it to you as quickly as possible. If you have questions once your item is in transit, you will need to contact USPS.
I put in the wrong shipping address, what can I do?
Contact us right away! We can usually change the address as long as it hasn't been shipped out of our warehouse. If the order has left the warehouse, you can contact the USPS and they can change it for you if it's still early in transit. Sometimes it's just too late to change and normally the package will be sent back to us, in which case we will refund you so you can place a new order with the correct address.
What is your return policy?
Returns and exchanges are allowed within 30 days of purchase. If you aren't satisfied with an item, you can start a return here. Please let us know the reason you are returning the item and a prepaid shipping label will be sent to your email address. If you have any questions, please email us at info@keepnaturewild.com
Yes! Exchanges are allowed within 30 days of purchase. If you aren't fully satisfied with an item, you can start your exchange here.
I want to join a cleanup! How do I sign up?
I want to host my own cleanups, what do I need to do?
Awesome! While we currently do not permit WKAs organizing and hosting cleanups under the Keep Nature Wild name, we are happy to donate cleanup supplies for cleanup events you plan and promote on your own. We are excited to invest in our community that wants to do more! To request a cleanup donation, please fill out this form.
Do I have to be a Wild Keeper Ambassador to record my impact?
No! Our Impact Form is open to everyone within the Keep Nature Wild Community, including those that are not enrolled as a Wild Keeper Ambassador.
There's an application process! Once every quarter, application open for the upcoming term. Fill out the application through the link at the top of this page and you'll hear back from us with an answer either way!
What are the requirements to be a Wild Keeper Ambassador?
There's just a few! You must be 18 years or older, be active on Instagram (posting at least once in the last 4 weeks), follow @keepnaturewild on Instagram, and be willing to pick up trash outside at least once a month!Text
Do I need to sign up each term to stay a Wild Keeper Ambassador?
Nope! Once accepted into the program, you will automatically roll over into following terms as long as you want to! If you would like to opt out at any time, just message a KNW Team Member on Slack, no questions asked!Text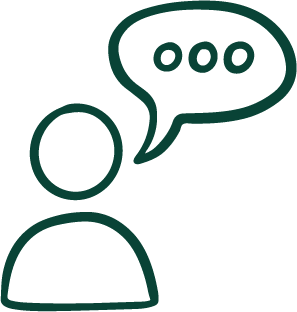 Drop us a line! We're happy to answer any questions you may have. Just shoot us an email at: help@keepnaturewild.com